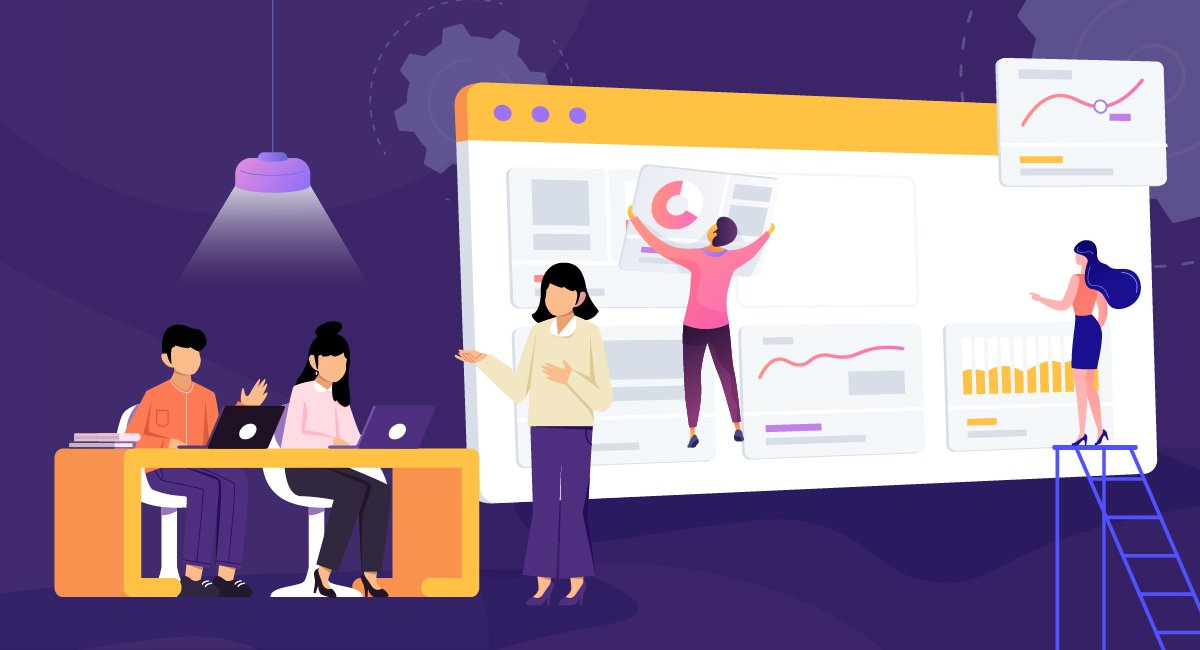 Quality services and marketing are key elements behind the success of any business organization. While offline marketing is essential to increase sales, in order to increase your clientele you need to reach customers at a larger scale.
In contemporary times, whether someone is hiring a painter, a real estate agent, or an interior designer, the first thing they do is look for options online. Offline marketing through website development can help you create brand awareness amongst your potential customers. Moreover, having a business website adds credibility to your business.
WordPress is a commonly used content management system for blogging and website development. It's most attractive features are its cost-effectiveness, user-friendly interface, and self-hosting facility. Moreover, it is easy to learn, use, and update. In fact, 24% of all business websites are designed using WordPress.
What makes WordPress a desirable content management system and website development platform?
Customizable plug-ins: From the 'sign up for weekly newsletter' sign that you see on a website to a system that ensures faster webpage loading, are all a result of plugins on WordPress. The WordPress plugins offer additional features and utility to your website and simply make it more efficient.
SEO: While it is essential to keep SEO in mind when creating website content, the coding of the content management system also impacts your visibility. WordPress has been designed in such a way that it receives recognition on google search pages.
Engaging community: WordPress has been in the web development industry for more than a decade now. Over the years it became popular, today there are many WordPress developers in the market. These developers work together to enhance the security and functionality of WordPress websites.
Many small businessmen are apprehensive about making a business website, as they lack the skills required to carry out WordPress website development. Worry not, there are design agencies in the market that provide WordPress website design services to both, small and big businesses. We have compiled a list of steps that need to be followed when starting WordPress website development, and how a WordPress web development company can help you in the process.
Steps For WordPress Website Development

Before starting the WordPress website development you need to choose between wordpress.org and wordpress.com. While both of these are free, wordpress.org provides an HTML address to your site and hosting services.
Domain Name: Firstly, you need a domain name for your website. The domain name that you choose plays a significant part in creating your brand statement. An experienced and innovative custom WordPress development company can help you select a domain that is catchy and complements the services you offer.
Web Hosting: Although there are free web hosting options available on WordPress, to receive considerable returns it is essential that invest in a paid plan. A WordPress website development company can help you choose the right plan for your needs, keeping your budget constraints in mind. If you have chosen an advanced plan, then they can help make the most out of the features of the plan. Moreover, they connect the domain with the web host, on your behalf.
The website outlook: WordPress offers default themes to its users. It also has a WordPress theme library that can be used to install Website themes. These themes can be customized in the appearance section. You can also find themes from other sources and add them through the dashboard. The positioning of the sidebar also depends upon the theme to choose for your website's appearance.
A WordPress design company has knowledge of the various features offered by WordPress. They can use the features to reflect your brand through the website theme and functions.
Website widgets: Widget is shortcuts icons that can redirect you from one page to another. It is quite easy to add and remove widgets on WordPress, to make the website interface user-friendly.
Plugins: To begin with, WordPress comes with two plugins. There are various plugins available to add additional features to a website. With the help of the right plugins, you can make your website efficient, exceptionally functional, and cool.
A WordPress website design company selects plugins that offer unique additional features for your website. They select solutions that are efficient and reliable. Some of the best plugins for WordPress include Akismet Anti-Spam, TinyMCE Advanced, Contact Form 7, WooCommerce, and WordFence Security.
Moreover, professionals from a WordPress web development company have the knowledge of Search Engine Optimization (SEO), digital algorithms and online marketing techniques that can further be used to increase your website's visibility.
A WordPress website design company will also carry out staging, testing, and bug tracking before the hand over the final product i.e. your business website.
Top Five Things To Look For When Hiring A WordPress Development Company

There's no need to be tech-savvy, up to date with website development software, or have a big budget to receive exceptional WordPress development services, all you have to do is find the right service provider. With the ever-increasing popularity of WordPress, the demand for WordPress website development services has also sky-rocketed. However, with so many website development companies in the market, it can be challenging to find a skilled and experienced WordPress development company.
To ensure that you find the right professionals for the task, we have compiled a list of top five things to look for when hiring a WordPress development company.
Technical skills: To ensure that you receive the desired results, the company that you hire must have technically skilled developers. They must be able to create a website that is free of glitches and runs efficiently.
Easy to use: When making a website it is essential to keep the interests of your customers in mind. The website should be a means by which the customers can understand the services offered and communicate with the company professionals. A WordPress design agency with skilled professionals can help you build a business website that is informative, interactive, and secure.
Flexibility: A customer-oriented WordPress development company will ensure that the services they offer are flexible and can be personalized according to the needs of the client. The theme and interface of websites vary from one another, depending upon the industry and the type of customers that you serve.
Originality: The WordPress website design company that you choose must have unique and original ideas for your website. They must have the knowledge of numerous templates and themes available at their disposal.
Up to date: WordPress website design services are constantly witnessing breakthrough developments that can revolutionize the way we design business websites. A WordPress design agency that is up to date with these developments will be able to the best solutions for your needs.
We are one of the top WordPress website development companies in the market. From selecting the domain to adjusting the theme, we provide complete WordPress website development solutions to our clients. Our team of professionals specializes in the areas of Web Design, Search Engine Optimization, and Email Marketing.
To learn more about the services we offer, click here.