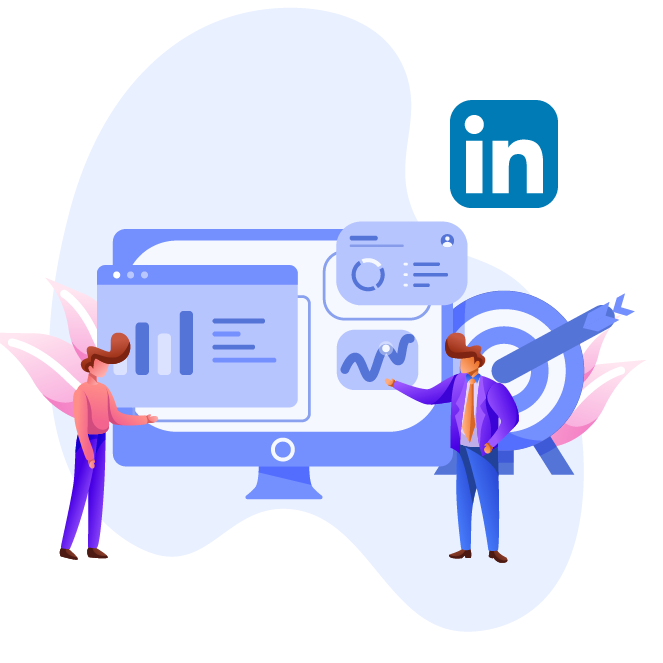 LinkedIn is a much popular social platform, with more than 500 million people as active users. Hence, LinkedIn advertising helps you to reach larger audiences that are professional and highly educated. Here you can easily get interacted with the high-level executive and advertise to the decision-makers.
LinkedIn advertising services help your business by targeting the major portion of educated audiences. It helps you to target the people by their profession, job, and their interests. There are many more features of the Linkedin advertising that can turn to be a boon for your business.
More than 90% of marketers are known to use LinkedIn to profess their business. These platforms help the professionals to target the people who are interested in your business. LinkedIn is a genuine and targeted professional platform that brings successful results for your business. This is why people take LinkedIn ads more seriously as compared to the ads put on other social media platforms.
Call us now and schedule a consultation with our professional experts about the LinkedIn advertising services. To know more about how these services can help you, read more.