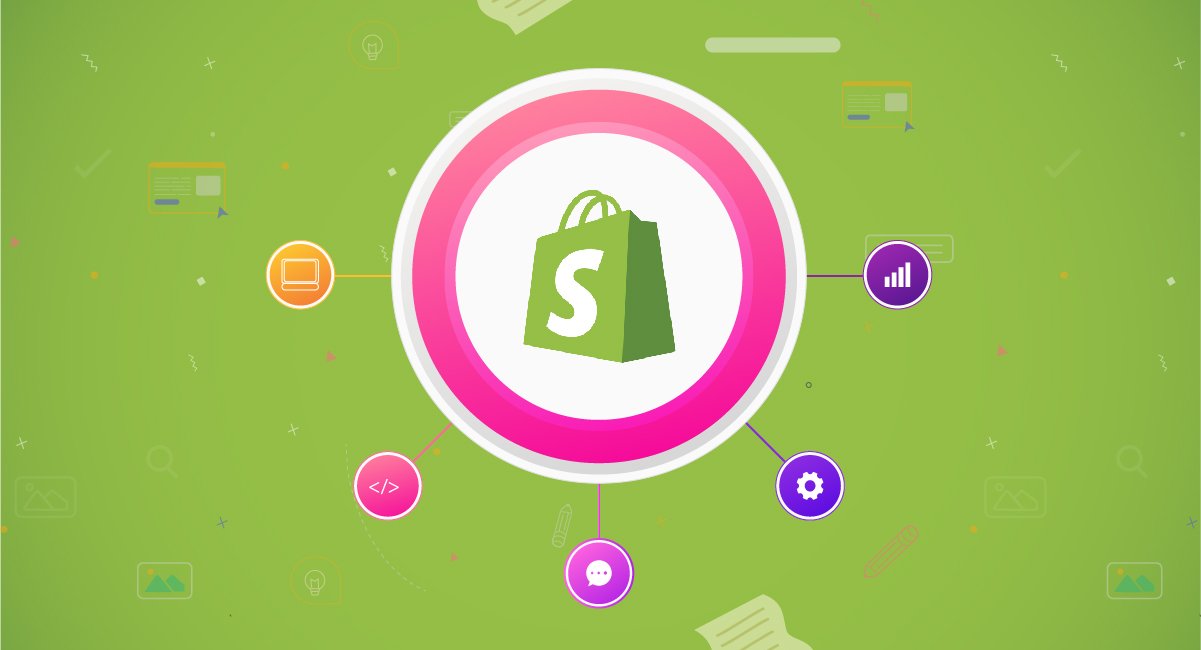 What is Shopify?
Shopify is a digital platform designed to create and manage eCommerce websites and apps to sell products and services. The use of Shopify can lead to quick and efficient management, along with an increase in your online presence.
Shopify is an awesome platform, as all of its themes have a preset setting that can customize the entire user interface of your e-store. It has a liquid templating language, making the task of customizing the website's theme and widgets an easy task. The freedom that Spotify offers in terms of constraint-free designing and no hosting hassles, is a significant reason behind the popularity of Shopify amongst Shopify web developers and Shopify development companies.
Making money transactions in Shopify is secure. Moreover, Shopify provides every user with their shopping cart and accepts all types of currencies accepted globally.
People shop online to avoid the inconvenience of going to a store, the online store must offer services that bring the customer to use the app again and again. Shopify offers a wide range of design templates, a secure payment gateway, and hassle-free experience to its users, including both businesses and customers. This is why, Shopify, a hosted eCommerce provider is more popular than self-hosted business websites.
The overhead costs of an online business are less, however, you must invest a considerable amount in the Shopify development. By hiring a Shopify development company or a Shopify Developer, you can ensure that your e-commerce project is carried out by skilled and knowledgeable professionals and completed within your budget.
What does a Shopify eCommerce website development company do?
Whether you are opening an online store or have decided to dig into the bowl of digitalization to expand your existing business, you need to create an attractive e-store to generate a return on investments. While it is possible to build your own store with the help of the Shopify setup, a professional Shopify developer can deliver commendable e-stores.
The job of the Shopify Expert is to integrate their technical knowledge with information about your industry in Shopify website development, to a suitable portal for the clients.
A Shopify development company is responsible for creating a smooth user experience, highly functional interface and aesthetically pleasing design.
The Shopify premium has over 70 templates for online store design. The themes have created by popularly known designers like Pixel Union and Happy Cog. It is essential to choose the right theme for your online store, and Shopify experts can help you make an informed decision.
You need a Shopify eCommerce developer that is reliable and experienced, to receive excellent results. To help you with this challenging task, we have compiled a list of the top five things to look for a Shopify development company.
1. Knowledge And Skill
A Shopify website development company must have the knowledge of various features offered by Shopify and how to use them efficiently. They must have experience in APIs integration and command over Core PHP. If your Shopify Website Developer lacks knowledge about the basics of developing a Shopify website, then they will not be able to complete your project.
To separate the grain from the chaff, you must check the portfolio of various candidates for the task. Prior work results can help in selecting a professional that offers remarkable Shopify development services.
2. Experience
When hiring Shopify development services, experience is a major deciding factor. Only an experienced Shopify development service provider will be able to decide between Liquid and JavaScript for different tasks and be aware of when and how to use Grunt. Practice enables experienced professionals to use complex tools with ease and efficiency, and to solve problems that may arise during the project.
Experienced Shopify eCommerce developers can also suggest marketing strategies that complement your industry to help you generate more sales.
3. Tools
What makes Shopify the best platform to build eCommerce websites and apps, are the wide variety of tools and designs that Shopify offers to its users. Your Shopify experts must make the best of the tools at their disposal when building your eCommerce store.
They must use version control to manage their work. Version control keeps the work in repositries and branches to avoid losing track of the progress. It even saves the latest changes made in the development.
Shopify chat ensures that your customers are able to communicate queries and complaints to you. They must develop an interactive portal, as it is essential to create a customer-oriented experience in your e-store.
They must be able to use Shopify plugin writings, as well as Snippets. They must be aware of the functions of various apps available on the Shopify App Store so that they can integrate them into your e-store for additional benefits. Some of the best Shopify plugins are Free Shipping Bar by Hextom, Wishlist Plus, PageSpeed Monitor, Plug-In SEO, One-Click Social Login. All of these Shopify plugins enhance the user experience and give wind to the increase in conversion rate.
From using third-party apps to cart development, they must be able to use the available tools for Shopify Website Development.
4. Flexibility
A Shopify developer that can customize the features offered by Shopify and integrate external features to create your eCommerce design store, will be able to do justice to your brand statement. They will be able to design a website that focuses on the convenience of your customers and appeals to them.
Communication Skills
Last on the list, but an especially important characteristic to look for is good communication skills. A Shopify web developer must be able to understand your ideas and develop them into an online portal. Moreover, they must be able to communicate the various options available to you, so that you can make an informed choice. To make sure that the Shopify website development project is finished on time, you must discuss basic things like ideas, audience, pricing, and expected date of delivery.
If you're looking for Shopify Experts, you can reach out to us at Gofly Digital